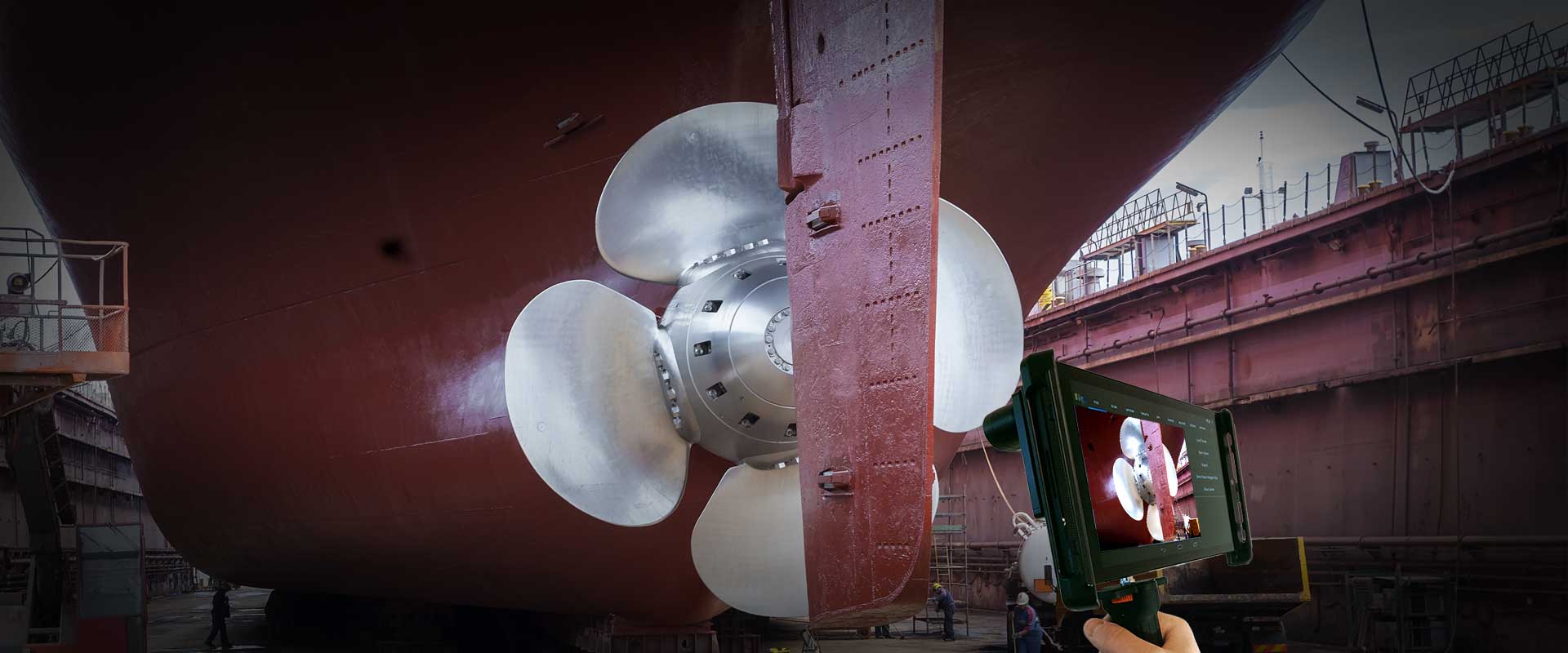 Compass 3D
Powerful Large Scale Metrology
and Reverse Engineering
Compass 3D is a powerful metrology software for working with large point clouds for surveying applications. It offers powerful features with best in the industry algorithms for measuring, pipe fitting and geometrical shape generation. Use it as a stand alone application or as a software and hardware bundle for a full solution.
Industries
Power and Utilities
Oil & Gas
Facility Management
Architectural Engineering Construction (AEC)
Heavy Machinery
Government & Defense
Aerospace
Automotive
Marine
The Compass 3D Scanning Solution is an easy investment that nets a return quickly. Training is minimal, inexperienced users will be producing reliable results quickly. The Compass handheld 3D scanner is user friendly with mechanisms that guide users to produce accurate scans and good data.
Virtual Demolition
Outdated and inaccurate as-builts pose problems when renovating or retrofitting equipment into buildings. Old equipment and/or obstructing objects get in the way and without an accurate as-built the job becomes more of a headache. The Cloud2CAD scanner allows for scans of equipment and data extraction so that contractors may virtually remove and place new equipment without interacting with the physical environment. Simply put, scan the mechanical layout and you have dimensional access to all critical tie-in locations and even the ability to reverse engineer the entire room mitigating problems caused by obstructing equipment.
Nothing Too Small or Too Large
Compass 3D is capable of scanning small objects from manifolds, to entire rooms and pipe layouts. You can handle virtually any object with ease. With tight spaces between two objects, Cloud2CAD can reach where most scanners cannot and scan distances for measurement extraction and/or verification.
Scan Between the Lines
With survey equipment being too heavy and strenuous to carry around, Cloud2CAD makes it easier. As-builts are a required part of infrastructure and the more complicated it is, the harder it becomes to document. Within mere minutes, Cloud2CAD is ready to begin scanning. Contractors can scan hard to reach tight spaces with confidence that Cloud2CAD will capture the data. Users will know before leaving a site if those hard-to-reach spots were captured and represented properly.
Documenting History
Fragile historic buildings or new archaeological discoveries are able to be documented in full 3 dimensional models through Sprite. With how fragile new archaeological discoveries or old buildings can be, too many people on-site can cause a catastrophic mistake. Sprite only needs one person to scan the entire site for 3D model viewing later by the team. The compressed data files allow for easy and seamless upload to cloud storage to be viewed by a team.
Compatible with Industry Standard Formats
import large point clouds from any 3D scanner (XYZ, IJK, RGB)


Measurements
Extract measurements directly from the point cloud or from geometrical features.


Powerful Comparison Tools
Compare scans to visualize deviation color maps


Superior Best Fit Algorithms
Generate prismatic geometry and features through superior best fitting algorithms.


Unique Pipe Tools
Auto-extract pipe feature lines.  Automatically follow and detect the shape of the pipe, including bendings.


Complete Reporting Tools
Create reports directly within Compass 3D.


Export
Export geometry in the most compatible file formats (IGES/DXF)


Light
Weighing only 2.3lbs it is easy to carry around vs traditional survey equipment.


Quick scans
The application displays what the scanners sees. The user can see what data has or has not been collected.
Real time feedback
With built-in guidance, users can be assured that Compass 3D will help them collect the best possible data.


On-board data optimization
Without needing to bring a laptop onsite, all data processing is done on the tablet for easy viewing of scanned data.


Short learning curve
Easy to use interface requires minimal training to get excellent scan data.


Automatic calibration
No need to manually calibrate, load the calibration file and Compass 3D will take care of the rest.
Supports specialized tags for large scans
Compass 3D scans everything in full color, making scans visually pleasing and providing accurate representation of data.


Options
Includes:
• Compass 3D Software for Windows
Compass 3D Hardware Bundle
Includes:
• DotProducts 3D scanner extra
• Compass 3D Software
• 4 online training sessions (2 hours each)
Includes:
• Compass 3D Studio
• 4 online training sessions (2 hours each)
• Two year of maintenance and support
Specifications
Weight: 2.3 lbs.
Screen Size: 8 in
Sensor Range: Up to 12 ft. **
Device Size: 23 x 27 x 8 cm
Capacity: 16GB or 32GB w/ expandable storage
Point Density: < 1.7mm at 1m distance and < 3.4mm at 2m distance
** 2 models available: short & long
System Requirements
CPU: Dual-core CPU.
RAM: 4 GB.
Graphics cards: Hardware-accelerated, professional OpenGL graphics card (such as a NVIDIA Quadro series card) equipped with 512 MB of memory.
Operating System: 64-bit Windows 7, 8.1 or 10, Professional Edition.
Input Device: Two-button mouse with wheel.